Acudetox ™ (Acupuncture Detoxification), a simple 5 point protocol perfected over some 40 years and backed by research and results, which has brought relief to hundreds of millions of people. Those suffering with addiction, mental illness, or toxicity related illness.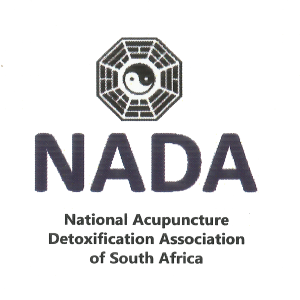 Perfected by NADA this is a no-nonsense, non-verbal, drug/pharmaceutical free, and barrier-free approach to behavioural health using auricular acupuncture to detoxify the body.
Acupuncture can treat emotional and psychological conditions.
Auricular Acupuncture is the process of treating the human body through acupuncture in the ears.
Auricular Acupuncture can be used to treat Addiction, ADD / ADHD (Attention Deficit Disorder), Depression, Bi-polar Disorder, OCD (Obsessive Compulsive Disorder), PTSD (Post Traumatic Stress Disorder), Emotional disorders, and other Toxicity related dis-eases.
AcuDetox ™ is the most powerful and fastest way in the world to remove toxins from the human body. It's the fastest way to treat stress and anger problems.
Benefits of AcuDetox
AcuDetox is used to detoxify the human body, treating emotional and psychological conditions. This process of Auricular Acupuncture Detoxification removes toxins and restores balance to the organs, brain chemistry and mind.
Some of the benefits of AcuDetox reported by clients and clinicians include "a more optimistic and cooperative attitude towards the process of recovery, reduction in cravings, anxiety, and sleep disturbance, and less need for pharmaceuticals".
Auricular Acupuncture
Auricular treatment (ear acupuncture) is a form of alternative medicine. Based on the idea that the ear is a micro system, which reflects the entire body. It is represented on the auricle, which is the outer portion of the ear. Conditions affecting the physical, mental or emotional health of the patient are assumed to be treatable by stimulation of the surface of the ear exclusively.
In ear acupuncture there is an orderly, anatomical arrangement of points located within the depressions of the outer ear. The NADA 5 points serve to balance the body's energy and assist the body's healing processes.